Posted by Kelsey Martineau in Lost Character Analysis.
Tags: Lost, Lost Character Analysis
2 comments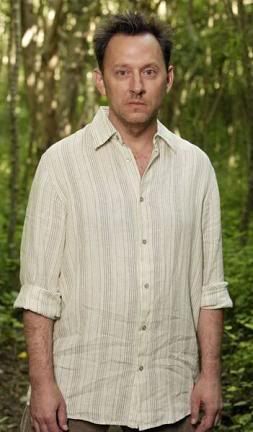 Benjamin Linus.  Every single person that reads this analysis will agree with the statement that Ben is a manipulator to the core.  Probably one of the most brilliant minds you will find on the island.  Simply because he's brilliant doesn't mean he's not evil.  Evil seems to be very dependent on your point of view on many things.  Ben refers to himself and the rest of the "others" as the good guys, but that doesn't necessarily mean he's right.  Good guys don't kidnap people, run tests on children, and manipulate people to reach your own goals.  That's a trait of an evil person.
We see Ben's childhood, something that we don't get to see for a lot of the other people on the island.  Seeing someone as a child explains many, many things about their life.  I can honestly say, seeing how Ben grew up, I understand why he is how he is.  Ben lacked a father figure; although he had a father, he wasn't a good one.  I think that's a very important thing in life.  We have to feel accepted in this world, and Ben unfortunately missed out on that.  Ben killed his dad, and felt it was greatly justified.  He didn't even bury the body, which is unbelievable.
Ben is a genius.  He knows how to get exactly what he wants from not only people he knows very well, but also people that he doesn't know very well, such as Jack, Locke, and many others.  He's a skilled liar, as we see in Season two.  Remember when he claimed he was "Henry Gale."  Most of the information about the balloon, where he was from, among a lot of other stuff, was created on the fly I'm sure.  It takes an extremely intelligent person to pull off something like that, and Ben did it with ease.  Ben is able to think on the fly in situations, such as we saw in the Season three finale, when informing his men to kill Sayid, Jin, and Bernard if he didn't hear him within one minute.  That was simply a brilliant on-the-fly decision.
Although he's a scoundrel sometimes, he at least has class.  We see some manners shine through, for example eating breakfast with Kate, and being courteous the entire time.  I guess sometimes it seems like his personality conflicts with itself.  We see his courtesy, but then at other times we see the exact opposite.  We can learn from Ben that a skilled manipulator can get what he wants when he wants it.  In fact, when I hear the name Benjamin Linus, I think manipulation.  We can also learn that a father figure is important in life.  Although Ben seems to get what he wants most of the time, it doesn't seem that he is always happy, which is something that we have all been through at some point in life.